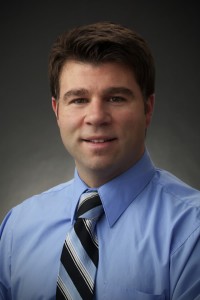 Sam La Duca – Dining Room Service Instructor A passion for hospitality runs in the La Duca family. When his family relocated from New York to Boca Raton, Florida to pursue the restaurant business, Sam was introduced at the tender age of 11 to all facets of food service. He assisted in opening two seafood restaurants in south Florida, working every position from dishwasher to host, server to bartender. He obtained his Associate of Science Degree in Hospitality Management from Valencia Community College in Orlando, while working for the Walt Disney Company specializing in Outdoor Food and Beverage. He went on to manage Clamsters restaurant for nine years, and assisted in the opening of Saddle Jacks, another family-owned restaurant in central Florida. LaDuca relocated to Oregon with his family in 2004, progressing with employer Red Robin from Server to General Manager in three years. After two years, he and his team were among the top 10 percent in sales of 450 franchisees nationwide. La Duca believes successful food service depends on developing strong connections with guests and exceeding their dining expectations.
Mike Cooper – Dining Room Service Management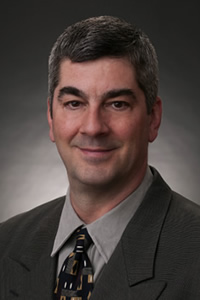 Mike Cooper brings over 35 years of experience in the restaurant industry to the Cascade Culinary Institute, from his first job as a line cook to leadership positions in some of the premiere establishments in the West. Mike's early career in fine dining led him to pursue an Associates Degree from the California Culinary Academy in San Francisco in order to facilitate excellence in every aspect of guest service. He went on to manage destination restaurants in San Francisco and Carmel and has been involved in several restaurant openings including Crosswater in Sunriver. Mike spent twelve years as Food and Beverage Director for Deschutes Brewery, managing operations in Bend and opening the multi-million Deschutes Brewery Pub in the Pearl District in Portland, Oregon. Mike has developed a variety of highly successful training programs and operational manuals throughout his career. He has been actively involved in community health and development through the Sagebrush Classic, Project Connect and other not-for-profit endeavors. Mike holds every aspect of the hospitality industry to an impeccable standard with unwavering dedication and good humor.